Well…
Back Yards On The Air – All the work I'd been experimenting with during lockdown came to fruition today as it was my first venture out as lockdown rules had been relaxed.  It was a typical summers day, breezy and felt quite cool. Sun made an appearance, briefly, didn't need the sun factor 30 in the end, just somewhere to warm myself. 
So how did it go…
The End Fed Half Wave Antenna for 20 meters worked very well.  Had many contacts from the Baltic down to the Adriatic and into mid Russia.  Hogan from mid Sweden running 450 watts into a Moxon, I gave a 59 and he gave my 5 watts a 57.  There were plenty of /p stations around and even though they were no stronger than 52 we managed QSO's.  For the 3 and ½ hours I bagged 20 contacts on 20 meters.  It was too cold to experiment with EFHW for 17 and 10meters to try.  I'd constructed a straight through connection box to convert the 20 end fed into a ¼ wave on 40 plus radials – not working as well as I'd expected.  Next time perhaps. The cool windy weather plus another competition time on 20 (again) I decided to return home for a warm cuppa. 
Overall very pleased with the operation.  Drive on mast support, 10 meter pole and enough battery power to last at least a day.  WX permitting I will venture out to the Peak District next week, few lessons learnt today like use my check list to check I'd got every thing.  HamLog app on smartphone worked well and linked into QRZ for auto lookup details, I'd forgotten my glasses! Need to add that one to my list…
Barr Beacon – mid summer… I think.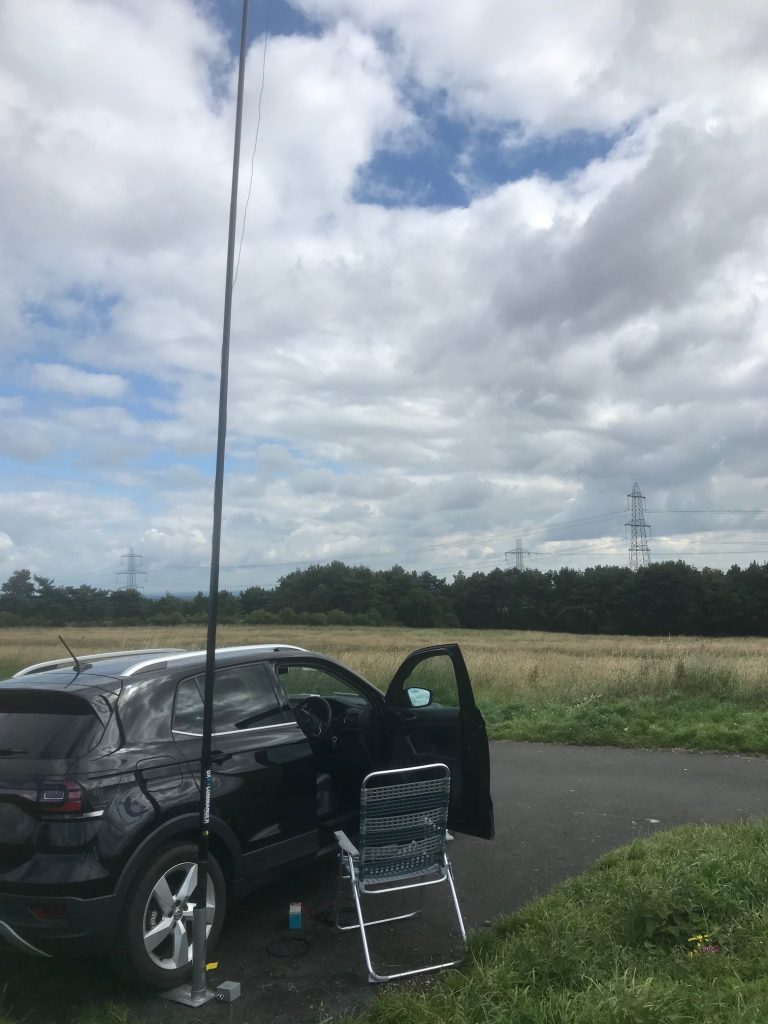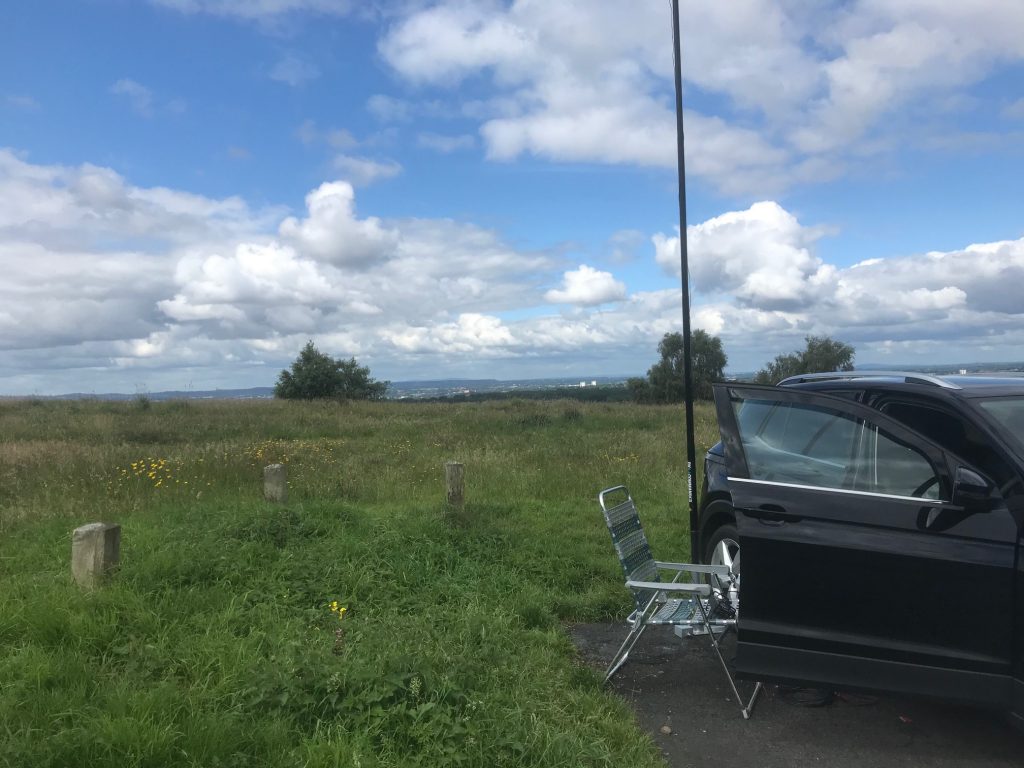 73 de M0AZE Mike